Band Stand
Filey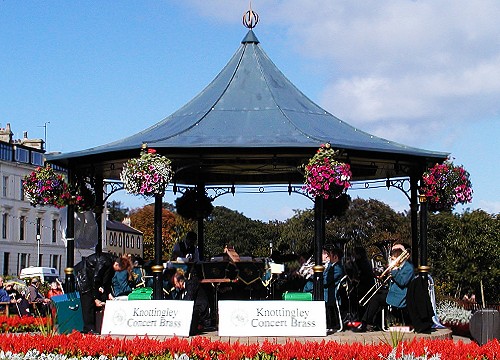 With the weather improving all the time, it was decided to abandon the church hall as the venue for this event, in favour of playing in the delightful Band Stand which overlooks Filey sea front.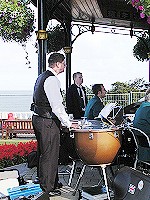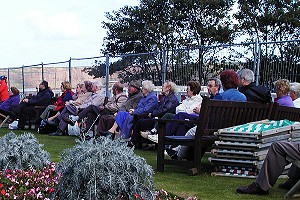 Due to the open and elevated position, we battled the wind slightly, which caused a few stands to be blown over occasionally. Above left, the percussion section, with the sea in the background indicating how exposed we were. However, the conditions did not put off the passers by who continued to swell the numbers of those already being entertained as the audience grew throughout the afternoon's performance.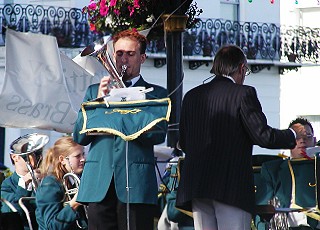 Taking centre stage, Ian Dean plays his horn as one of several people who performed a solo piece for the enjoyment of the gathered audience.
---
A fuller review of this event can be found on our Past Events 2002 page.
---