Nursing homes
Knottingley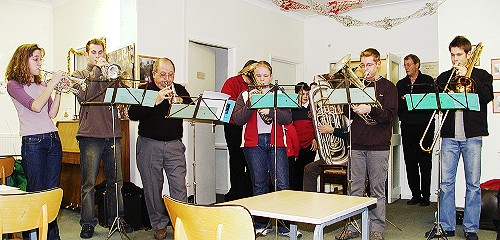 One of the Band's aims is to bring music to the local community, and this year the band spit into three sections and visited three seperate old folks homes, to bring some christmas cheer to many of the local elderly people of the area.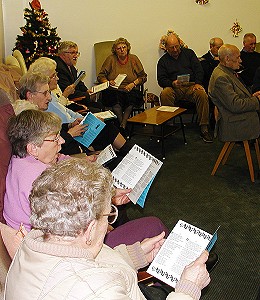 With song books in hand, everyone joined in with all the popular festive tunes. It was clear that everyone enjoyed themselves, even the carers, which meant the whole occasion was very worth while.

All three venues reported back similar success stories, and we hope it went a little way to making Christmas time a bit special for these people.
---
A fuller review of this event can be found on our Past Events 2002 page.
---