Sally and Guy's Wedding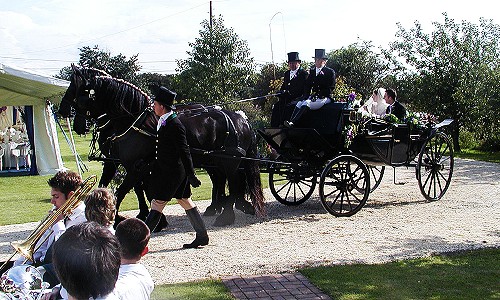 Sally and Guy inspect the marquee as they returning from the church in their splendid horse drawn carriage, now a married couple, as the Band look on.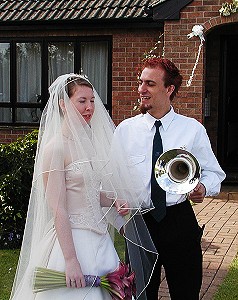 As a previous member of the Band, Sally took time out from her guests to come and chat with her many friends still in the Band during a break in the performance. Shown here in her beautiful dress, chatting with Ian Dean.
---
A fuller review of this event can be found on our Past Events 2002 page.
---