It was back in April 2001, when we were first contacted by Heidi to ask if we would play at her wedding in June 2002. The time seemed to have flown by, when her big day arrived and the Band were finding our way through the corridors of the old servants quarters, now workshops and offices, of the Allerton Castle building.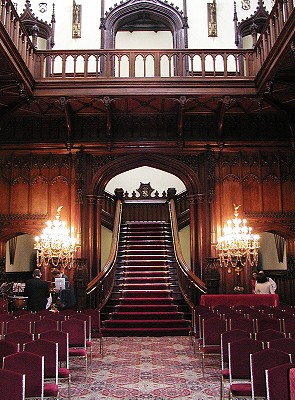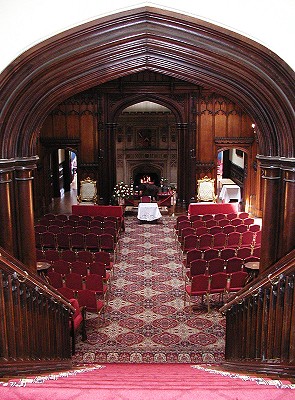 Above left: Looking back through the opulent main hall with its balcony, towards the staircase where Heidi, the Bride, was soon to make her entrance.
Above right: Looking down from the staircase into the main hall.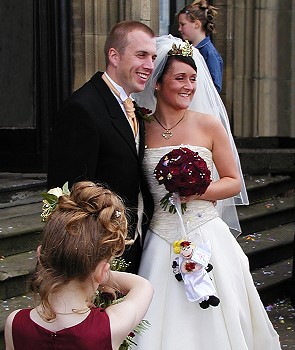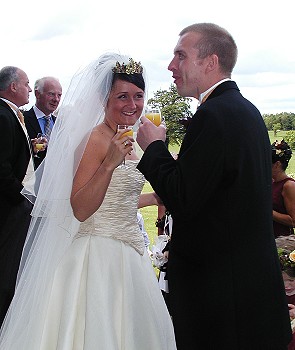 With their permission, I have been allowed to place a couple of pictures of Heidi and Guy, the happy couple, onto this site.
---
A fuller review of this concert can be found on our Past Events 2002 page.
---