---
Christmas Concert - December 1998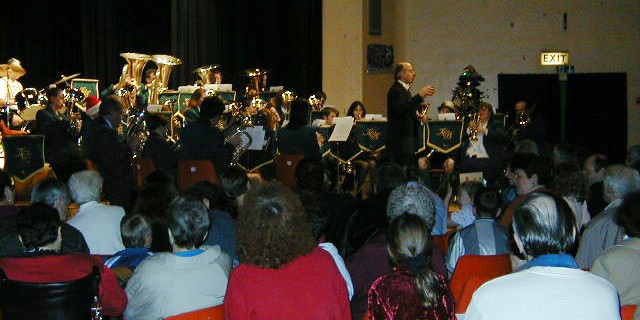 Graham Dean leading the audience in singing one of the Christmas carols (well the Band doesn't take any notice of him, so he might as well turn his back on them!).
During one of the German pieces, Graham actually walked off stage and took a seat in the front row, and let the Band get on with it themselves, to the amusement of many in the audience.
For a fuller review of this occasion see the Past Events 1998 page.

---
---
Page updated: Friday 08th January 1999.