Knottingley Carnival
Knottingley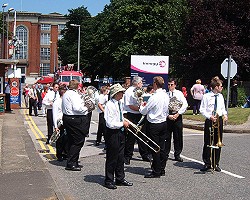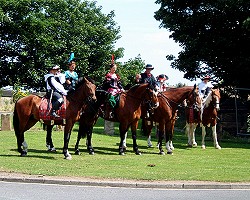 We gather at the parade starting point, along with everyone else in the parade, including this group of wild west cowboys and cow girls on horseback. It was such a beautiful sunny day, though rather too hot for marching.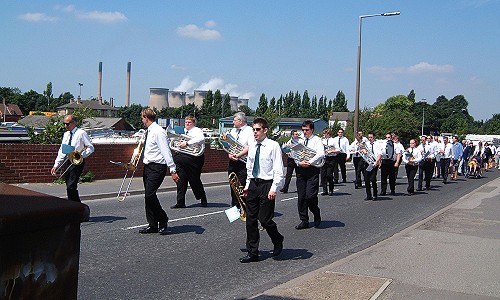 With the Band's rehearsal home, Ferrybridge 'C' Power station in the background, I jump out of the line-up during a short break to take this photograph of the Band once again leading the procession round the streets of Knottingley.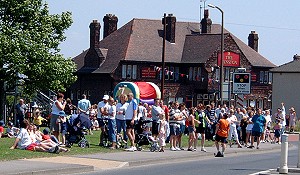 Possibly brought out by the supurb weather, it was a pleasure to see so many people lining the route of the parade.

Some of the floats in the parade.
---
A fuller review of this event can be found on our Past Events 2003 page.
---